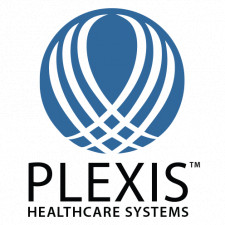 PLEXIS Claims Manager (PCM) and component apps will help PHCN scale their benefits system to match rapid business growth.
MEDFORD, Ore., September 21, 2021 (Newswire.com) - PLEXIS Healthcare Systems, an established innovator in digital core administrative processing solutions (CAPS) platforms for healthcare payers, announces an agreement to provide Professional Health Care Network (PHCN) - a leading post-acute management services company focused on the management and delivery of home health benefits for payer members, with the PLEXIS Claims Manager (PCM) along with component apps to streamline claims adjudication and assist PHCN with a CAPS system to scale with their rapid business growth.
To minimize manual data entry and maximize sustainable and scalable communication with a growing list of partners, PHCN will use the PLEXIS EDIWorks application as a component add-on to their PCM core administrative claims processing platform. EDIWorks enables the ingesting of HIPAA-compliant claim transactions which will further automate PHCN's operations. The EDIWorks system from PLEXIS adds the capability to manage electronic claim import processing to simplify and automate much of the claim processing lifecycle, thereby reducing manual intervention and corresponding costs. In addition, PCM offers a web services-based API to enable the electronic intake of authorization data, which will be used to automate the workflow between PHCN's proprietary authorization intake worker portal and their new PCM claims platform.
PHCN also chose the PLEXIS Alerts application to incorporate advanced and intelligent business activity monitoring (BAM) across various application databases and for automating the sending of notifications through email, text, and other communication methods.
The PCM payer technology, provided by PLEXIS Healthcare Systems, will enable streamlined claims processing and payment automation and features the elements of ecosystem enablement (via seamless integration - such as with the web services-based API) and configurability - which are among the critical aspects of a "second-generation" CAPS platform. This integration capability will be leveraged to integrate the PCM software with other core business processing applications used by PHCN.
According to the 2020 Market Guide for U.S. Healthcare Payers' Core Administrative Processing Solutions published by Gartner, "…configurability and ecosystem enablement are now the most critical capabilities in next-generation core administrative processing solutions (CAPS) evaluation…"
"We are very excited to be selected as the preferred technology partner for PHCN as they embark on their strategic technology update initiative. They are poised for significant growth, and we are proud to work side-by-side with them to help enable their business operations scale effectively and efficiently throughout that growth," said Sean Garrett, Chief Operating Officer for PLEXIS Healthcare Systems.
Contact:
Sean R. Garrett
541-494-2500
Source: PLEXIS Healthcare Systems
Share: